In the framework of the Data Governance Act (DGA), the European Commission shall establish a European Single Access Point (ESAP), which will be integrated into data.europa.eu.
As a searchable electronic European register, the ESAP will collect, partially mirror, and render the data provided by national single information points (NSIPs). NSIPs will assist potential re-users in finding information on what protected data (e.g., personal, or commercially confidential data) can be reused under specific conditions. They are to be established by the EU Member States by 24 September 2023.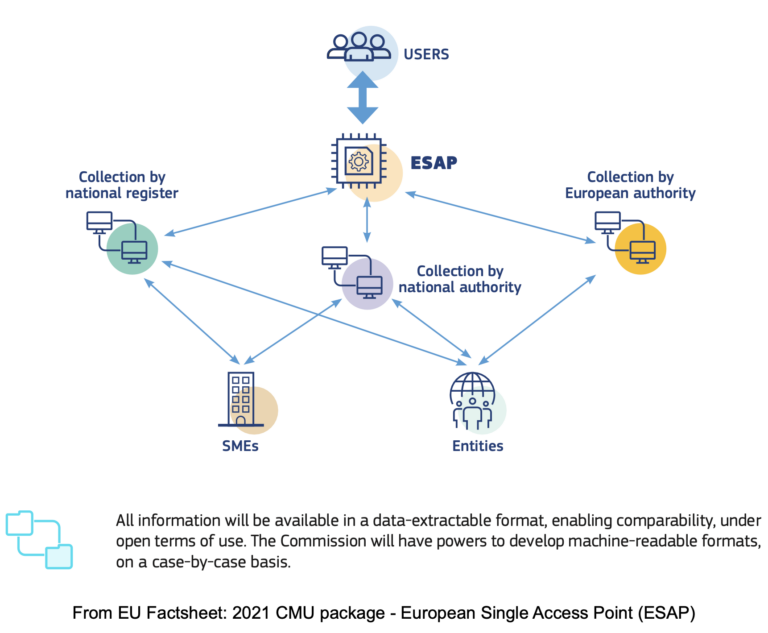 For the NSIPs' information to be successfully collected into the ESAP, their metadata will need to be structured and provided in a specific way. To facilitate the implementation of the ESAP and provide clarity on the metadata requirements, the European Commission prepared a set of guidelines for the Member States.
Entitled 'The European Single Access Point on data.europa.eu: Harvesting guidelines', the document explains the implementation of the ESAP and outlines technical and operational requirements for the NSIPs. Member States can also derive insights from these guidelines to design their own NSIP to interface with the ESAP, thus facilitating harmonisation between NSIPs.
Download the guidelines and find out more about the DGA implementation on the dedicated data.europa academy page.