Smart Attica European Digital Innovation Hub is pleased to share the success of a recent workshop organised by the Greek network of #EDIHs, focused on the creation of a resilience masterplan for natural disasters. In light of recent events affecting regions such as Thessaly, Evros, Evia and other areas across Greece, the Greek EDIHs joined forces to harness the country's digital capabilities for a more resilient future.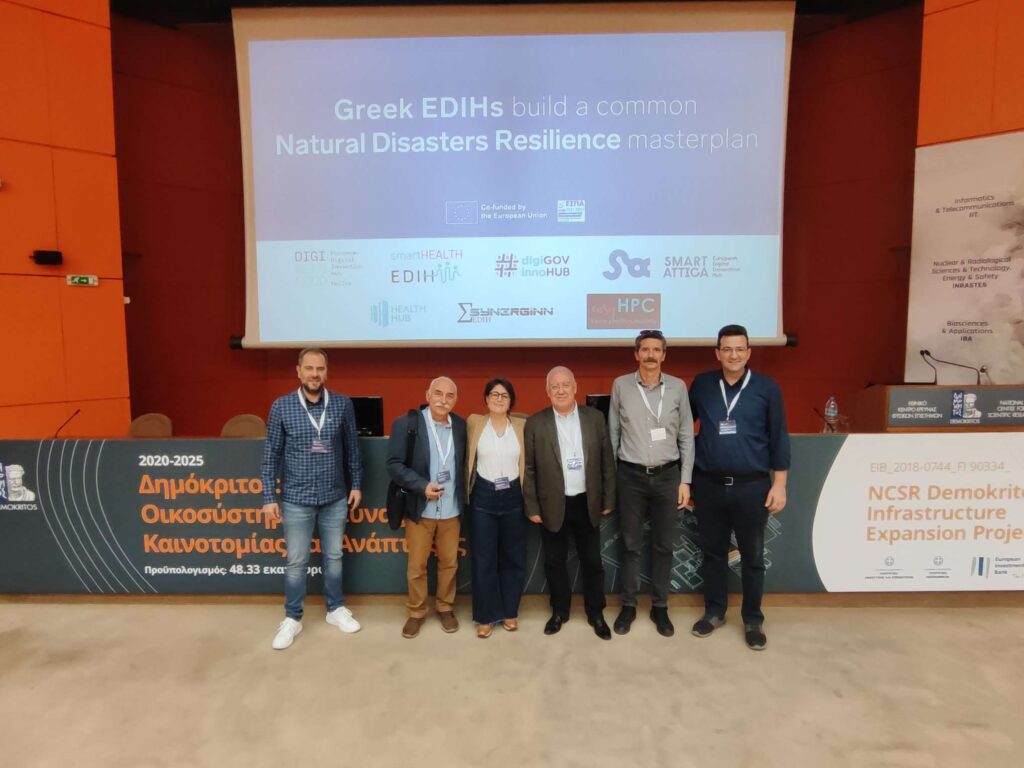 The goal of the workshop was to unite partners from the EDIH consortia & associated organisations across Greece, exploring strategies to prevent, manage, and mitigate the impact of natural disasters.
This was achieved by using a digital collaboration platform, where 40 participating stakeholders and companies shared their ideas and services. These insights were organised and aligned with both current and potential needs, ensuring effective cooperation.
Excited about the opportunities ahead, the EDIHs network acknowledges the need to promote actions that are dedicated to enhancing the resilience in Greece through #digitalinnovation & #digitaltransformation.
The Greek network of EDIHs consists of DigiAgriFood | smartHEALTH European Digital Innovation Hub | GRdigiGOV innoHUB | Smart Attica European Digital Innovation Hub | Health Hub iED – Institute of Entrepreneurship Development | SYNERGiNN | easyHPC.
Smart Attica European Digital Innovation Hub extends its gratitude towards the Hellenic Rescue Team of Attica for their significant contribution to the workshop, as well as the representatives of the regions of Attica, Thessaly and Central Greece.